Fencl® PREDATOR PREMIUM PRO spinning net XXL with silicone net
The Predator Premium Pro landing net in modern black design with anodized arm spreader block is easy to handle with one hand. Extremely strong and durable landing net for active fishing. For connoisseurs and anglers in difficult outdoor conditions, we recommend using it in combination with the Predator Premium Pro mechanical attachment, which enables the strength of detachment to be adjusted. Landing net with free service and easily replaceable net.


Fencl MECHANICAL ATTACHMENT
Revolutionary landing net attachment for backpacks or vests. PUSHING THE BOUNDARIES OF LANDING NET FIXTURES! Predator Premium Pro mechanical attachment - unique worldwide. Easy adjustment of detaching force - maximum force setting 10 kg. Due to the solid attachment, the landing net holds even in difficult outdoor conditions, with branches or sudden movements in difficult terrain posing no problems. The landing net holds according to the strength of the detaching force you set.
Especially recommended for use with XL and XXL landing nets!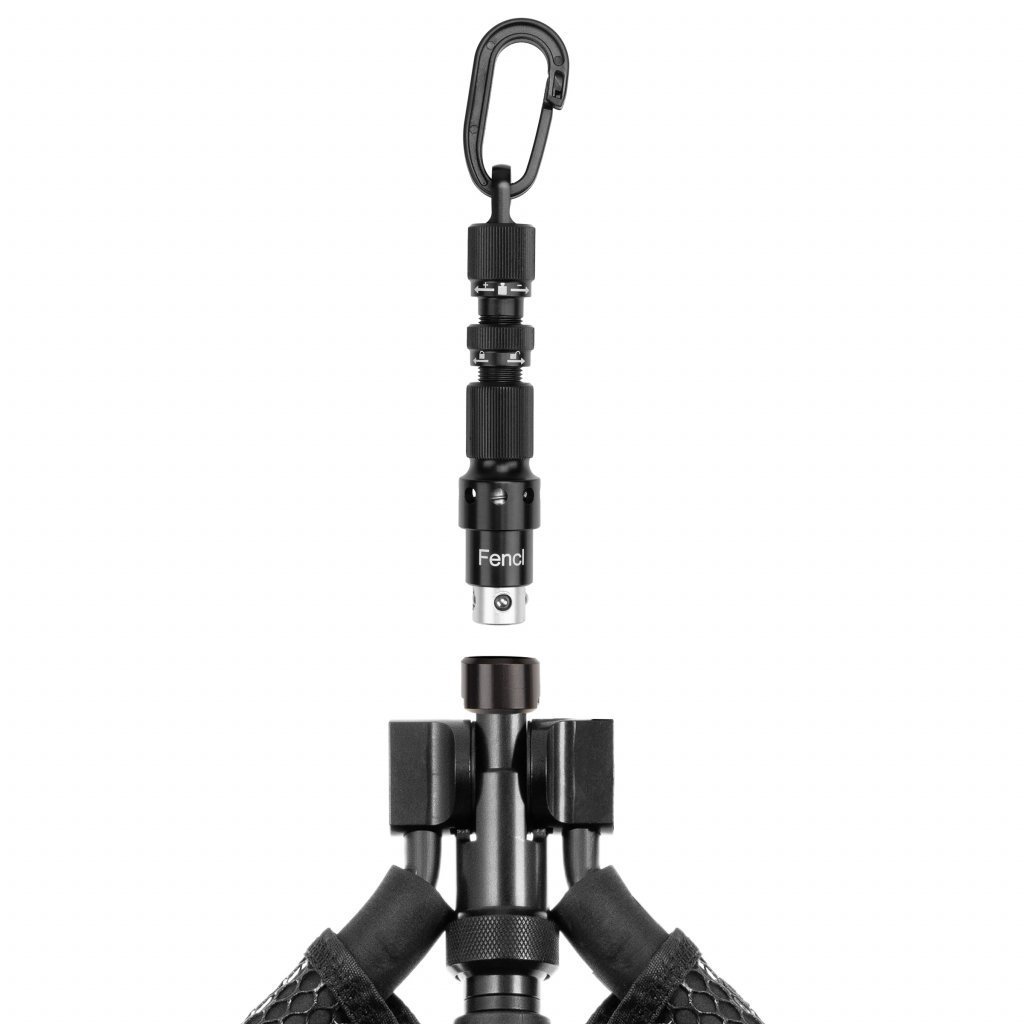 FLOATING FISHING NET HEAD
The frame of the fishing net head features black EVA foam that enables it to float on the surface of the water. This is particularly useful to anglers who wade in water while fishing because it enables them to devote their full time to fishing whilst letting the net float by their side. The frame of the fishing net head is made of high-quality aluminium and features a metal arm spreader block with a universal thread.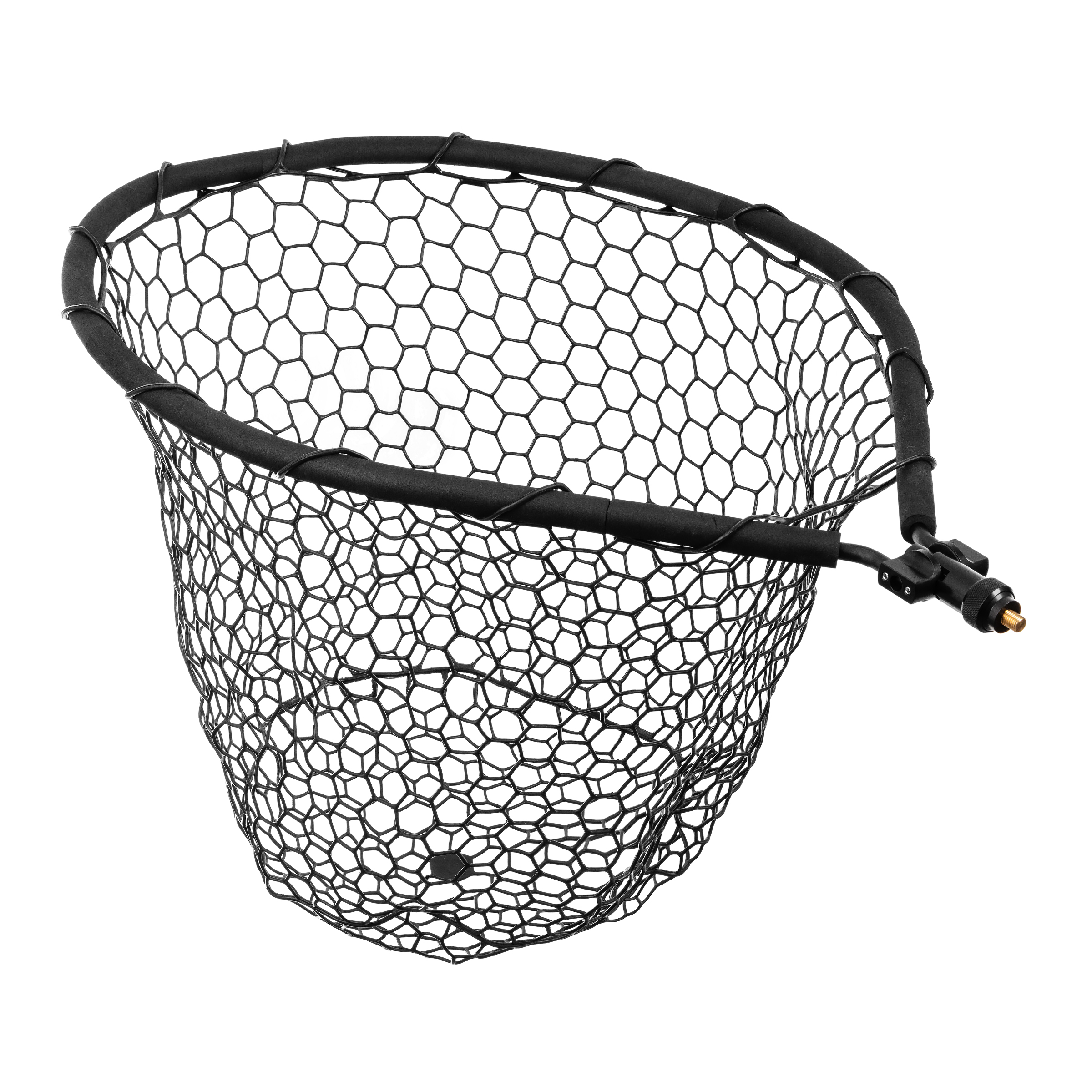 PREDATOR TWO-SECTION TELESCOPIC HANDLE
This two-section telescopic handle is made of high-quality duralumin tubes which can be locked into any position. Universal thread. Available in different variants – wood/carbon. With 360° rotating eyelet.
Wooden handle: Handmade hardwood handle treated with hydro/oleophobic protection using nano technology. The application of this method enables you to still feel the texture of the wood.
Carbon: Adds a modern minimalist design to the handle. Made of high-quality twill 3k carbon fibre.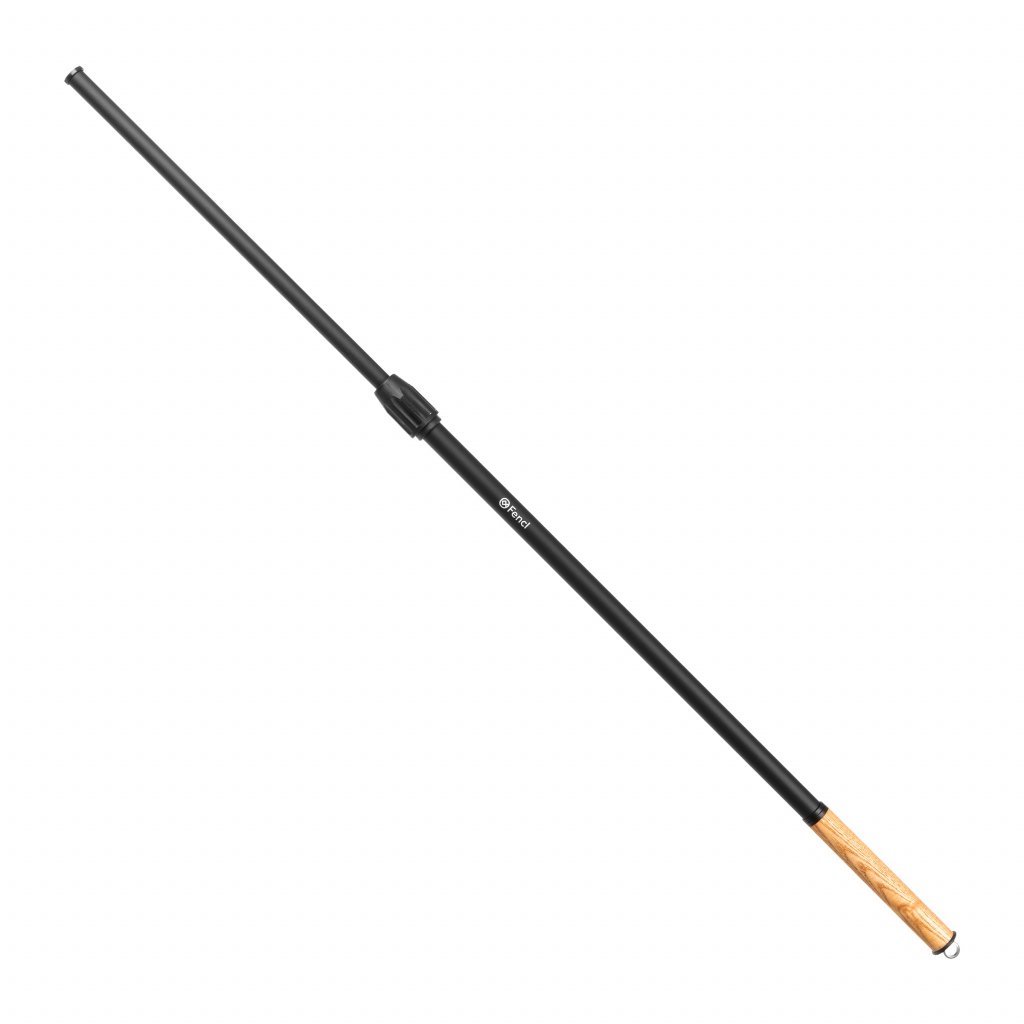 Parameters, landing net with silicone net
XXL
| | |
| --- | --- |
| Frame size | 64 x 56 cm |
| Network depth | 65 cm |
| Length landing net | 180 cm |
| Transport | 82 cm |
| Weight | 850 g |
Why choose a landing net from Fencl?


We are a manufacturer
Special machine for the production of trays. Hand craft work. European company with a tradition since 1992.
Free service
We provide free service for free, even after the 2-year warranty period. If there is a defect in the product, you can send it back to us and we will repair it for you.
On the market for 25 years
Our company has been on the market for more than 25 years, which means that we have been developing products to the satisfaction of our customers for more than a quarter of a century.