We have specialized in the production of landing nets for more than 30 years. But over the last two years, we have taken our products to a whole new level. Currently, you can choose from more than 20 types of landing nets, which are created based on the experience of fishermen. We have incorporated compactness into our products so that the angler does not have to buy each landing net separately, but can choose from a variety of components from which he can assemble a landing net to his liking.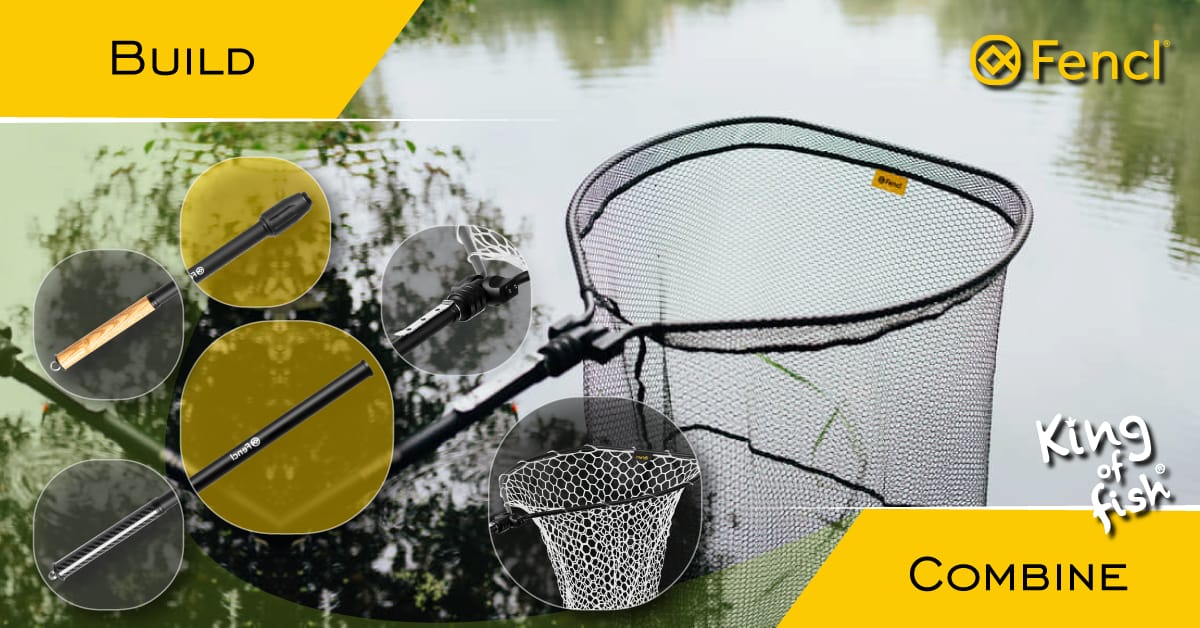 This year we have added the revolutionary Carp Premium landing net to our range, which pushes all the boundaries in fishing.
The ingenious arm detachment system is unrivalled and unparalleled in the fishing industry. The arms of the cross are detached at one touch, which can be done in both directions, at that moment the arms fold like scissors and with a light pull they can be extended.
We get questions like whether the Carp Premium landing net mechanism has a long life. And we unequivocally answer "Yes", because we think of everything. We have applied a self-slip varnish to the mechanism, which lubricates it spontaneously during use.
Which means only one thing for fishermen: No complicated maintenance is required, just rinse the centre in clean water once in a while. We pride ourselves on simplicity and at the same time modern production technology, which takes our products to the next level and makes them the number 1 choice among anglers.
Fencl's premium rubberized net is a given and our landing nets are what set us apart from the rest. They are much sought after among anglers because they are quick drying, fish friendly.
The ease of handling of the Carp Premium is another deciding factor that plays a big part in the choice of landing net, as the arms are disconnected in a matter of seconds, while there is no longer the complication of reconnection. This way, we can get the fish into the mat safely and gently.
The additional float is no longer needed because we applied black Black Eva foam to the landing net arms, thanks to which the whole landing net floats on the surface.
Another protruding and useful feature is the magnet for attaching the net. The moment we guide the fish into the landing net, the magnet disengages under its weight.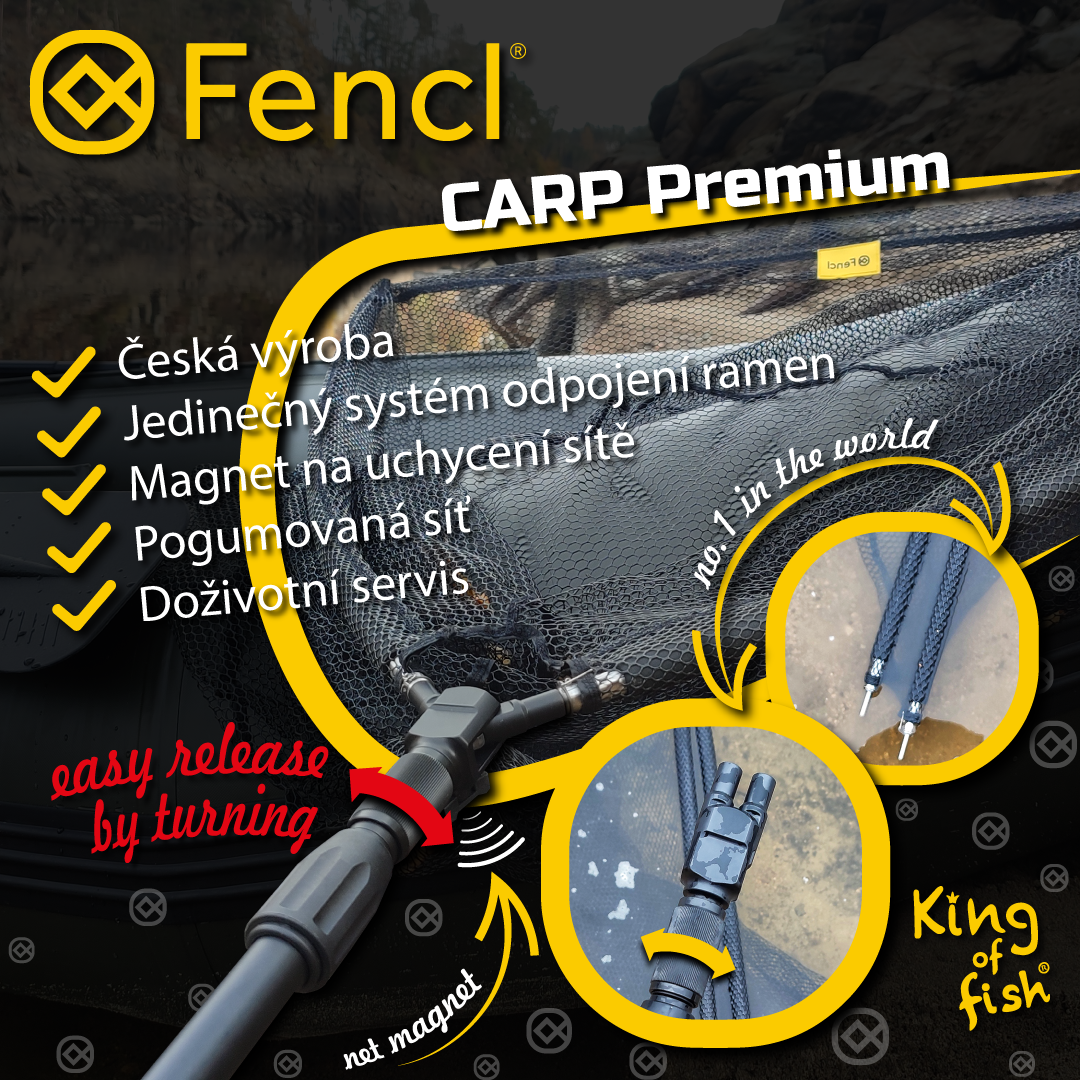 With the Fencl you will surely have fun by the water and at the same time it will make fishing easier thanks to its thoughtful details.
For more tips and tricks, follow our Instagram, YouTube and Facebook.
Petri
Team Fencl